Your East Fort Lauderdale home has served you well,
but now it's time to start your next chapter!
You're ready to sell, free up time, and take advantage of the equity you've built over the years. Congratulations! It's a big decision, but one that most homeowners, at some point, have to face. This may be one of the larger transactions you've been involved in lately, perhaps the largest, so it's not just any deal. You recognize there are tons of moving parts that need to be kept together to avoid those potential hiccups that pop up in nearly every real estate transaction.
Without guidance from someone experienced in your local market, and who's proactive enough to forecast potential roadblocks that may appear, you can easily find yourself frustrated—walking away with less than you deserve.
We can help!
While others you could work with will do the bare minimum to stay in contact with you and get you just any measly result, we focus on getting you the maximum result...while making the process fun. Each and every showing is treated like a stage performance, connecting and adapting to potential buyers as we make certain all the fine points of your home and the area are pointed out. No Lock Box with us!!
As the old saying goes, "a picture is worth a thousand words." We'll deploy our vast network of vendors and contractors to get your home looking its best and produce high-end photos and videos.
We'll do all the heavy-lifting, including coordinating between multiple parties, keeping track of critical dates, and ensuring you are crystal clear through each step of the process, that way, you can simply focus on your move.
The Chip Knows Luxury Team is, let's just say, a bit different!
For over 24 years, I have been guiding my clients—or what I like to call, "friends," because if you're not my friend now, you certainly will be before this is over! —through a myriad of complex transactions and simple ones too! 😊
Having been born and raised in Fort Lauderdale, I have a unique understanding of the nuances of our area and what attracts buyers. I use that information to prepare and negotiate for you, so you get the price and terms you deserve.
For the last several years, our team has been recognized and ranked by Wall Street Journal/Real Trends as one of the top teams in Florida. Our deep knowledge of our market, transparency, and adaptability are just a few reasons why we've been trusted with over $400M in South Florida area sales.
From our initial meeting to marketing to negotiations, and beyond, our main objective is orchestrating a seamless end-to-end transaction, so you sell for the best price and terms and start your next chapter stress-free!
Call Today for Your Initial Consultation → 561-702-0691
We'll discuss your goals, how we work with clients, and if it's the right fit, the next steps from there.
Meet Chip Falkanger
Broker-Associate
561.702.0691
chip.falkanger@compass.com
Pleasantly Persistent!
Ranked as one of America's Best Real Estate Agents and Top 100 in all of Florida by Compass in 2021.
With creativity and vision, Chip Falkanger has devoted himself to real estate in South Florida for 20 years, applying a client-focused blend of data-driven analytics and unsurpassed grassroots savvy. Only satisfied if expectations have been exceeded, Chip delivers personalized service using cutting-edge marketing. Whether purchasing or selling your dream home, waterfront lot, or investment opportunity, Chip has you covered! While real estate brokerage has always been his main focus, Chip has additionally developed, constructed, and designed several luxury projects over the years, a perspective he strategically draws from when supporting clients.
In his youth, Chip had the opportunity to gain hands-on experience by working summers at his father's architecture firm in downtown Fort Lauderdale. Shadowing his dad and observing seasoned developers and contractors plot their course gave him the insight and inspiration to pursue a profession in real estate.
Chip began his career in the now revitalized Downtown Delray Beach, spearheading several award-winning developments, and handling the acquisition, design concept, and ultimately the sales. His efforts were essential in the rebirth of what Rand McNally calls the "Most Fun Small Town in America."
Motivated to more deeply embrace his roots, Chip moved back to Fort Lauderdale in 2011 to reposition himself and assume meaningful involvement in the burgeoning downtown. He quickly brokered several luxury waterfront deals and again was involved in the acquisition, design/development, and sale of several "spec" homes in the Las Olas area.
As a real estate advisor to his clients, Chip Falkanger has successfully guided buyers and sellers through myriad complex transactions totaling over $350 million. Possessing deep working knowledge and a unique skillset, Chip understands all aspects of real estate, providing value-added services throughout his dealings. Often described as pleasantly persistent, his in-depth understanding of the Greater Fort Lauderdale market and solutions-oriented approach enable him to confidently transcend his client's expectations time and time again!
Meet Gabrielle DiTommaso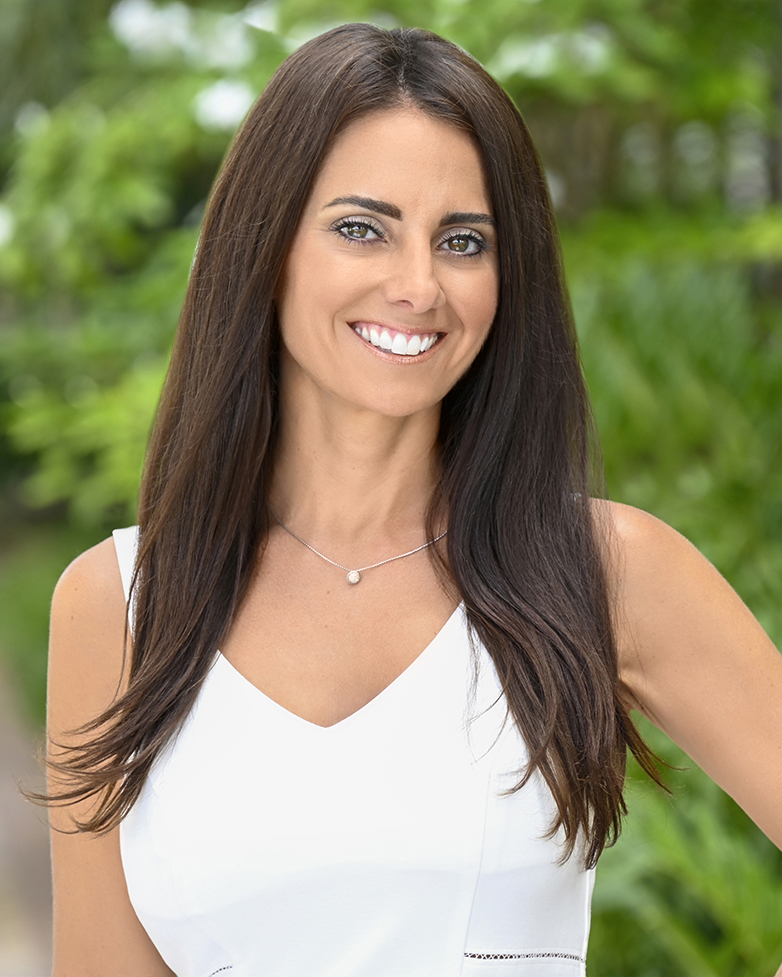 Luxury Estate Agent
215.840.2081
gabrielleditommaso@gmail.com
Gabrielle DiTommaso moved to South Florida in 2010 from Philadelphia to start her career in the real estate market.
Gabrielle's passion for real estate has led her into becoming a specialist in Luxury homes, waterfront properties, and condos. Gabrielle excels in marketing outreach and provides consistent communication to all parties involved ensuring a smooth transaction and enjoyable experience. Her affiliation with Compass, the premier digital real estate brokerage in the Greater Fort Lauderdale area, has provided the tools and global reach to assist each client in achieving their objectives. For Sellers, this means getting them the highest price in the least amount of time, with the fewest hassles, and for Buyers, Gabrielle is highly skilled at negotiating the best deal possible where everyone leaves the table feeling a winner.
Gabrielle also has extensive experience with the development of new construction projects and consults with developers and luxury home builders throughout Broward County.
Gabrielle's extensive market knowledge, her strong sense of ethics, and incomparable communications skills create a lasting trust with her clients. This trust has provided her with an enormous referral base that is the foundation for all of her business.
Whether a first-time home buyer, someone who has bought a number of homes over the years, or a seasoned real estate investor, Gabrielle tailors her services to exceed all of her clients' expectations.
Meet Mike Batchelder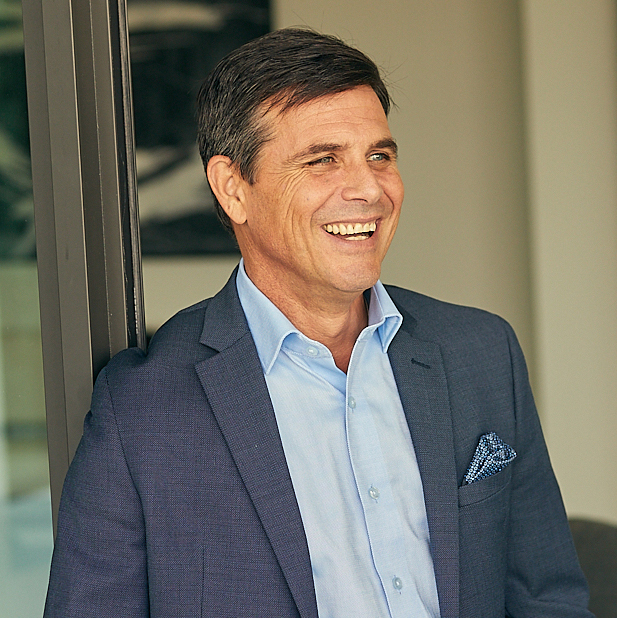 Estate Agent
954.326.7036
mike.batchelder@compass.com
Real estate agent Mike Batchelder approaches each transaction as an opportunity for his client's continued strategic investment. Partnering with both buyers and sellers, Mike's broad industry expertise encompasses directing marketing teams, running day-to-day business operations, overseeing customer service, and growing individual closings exceeding $1 million. Mike's early career successes came in medical sales, where he developed a niche clientele in sports medicine. Recognized as the Southeast Region Top Gun for his achievements in 2014, Mike reached the pinnacle of his industry, the respect of his peers and clients, and a determination to apply his considerable talents in a new direction.
A Fort Lauderdale native, Mike is uniquely positioned to guide clients in search of distinctive properties in a booming region, where the insider perspective goes a long way towards discerning which communities and properties will best service which individual needs. Supporting clients seeking to sell their residence, Mike's extensive personal network and background in customer service contribute to an efficient and pleasing outcome. Whatever your objective, you'll find the entire process, start to finish, easy and transparent.
Mike is a family man and true South Floridian who devotes his personal time to the boating lifestyle, golfing, or cooking.
Meet Tricia Bernstein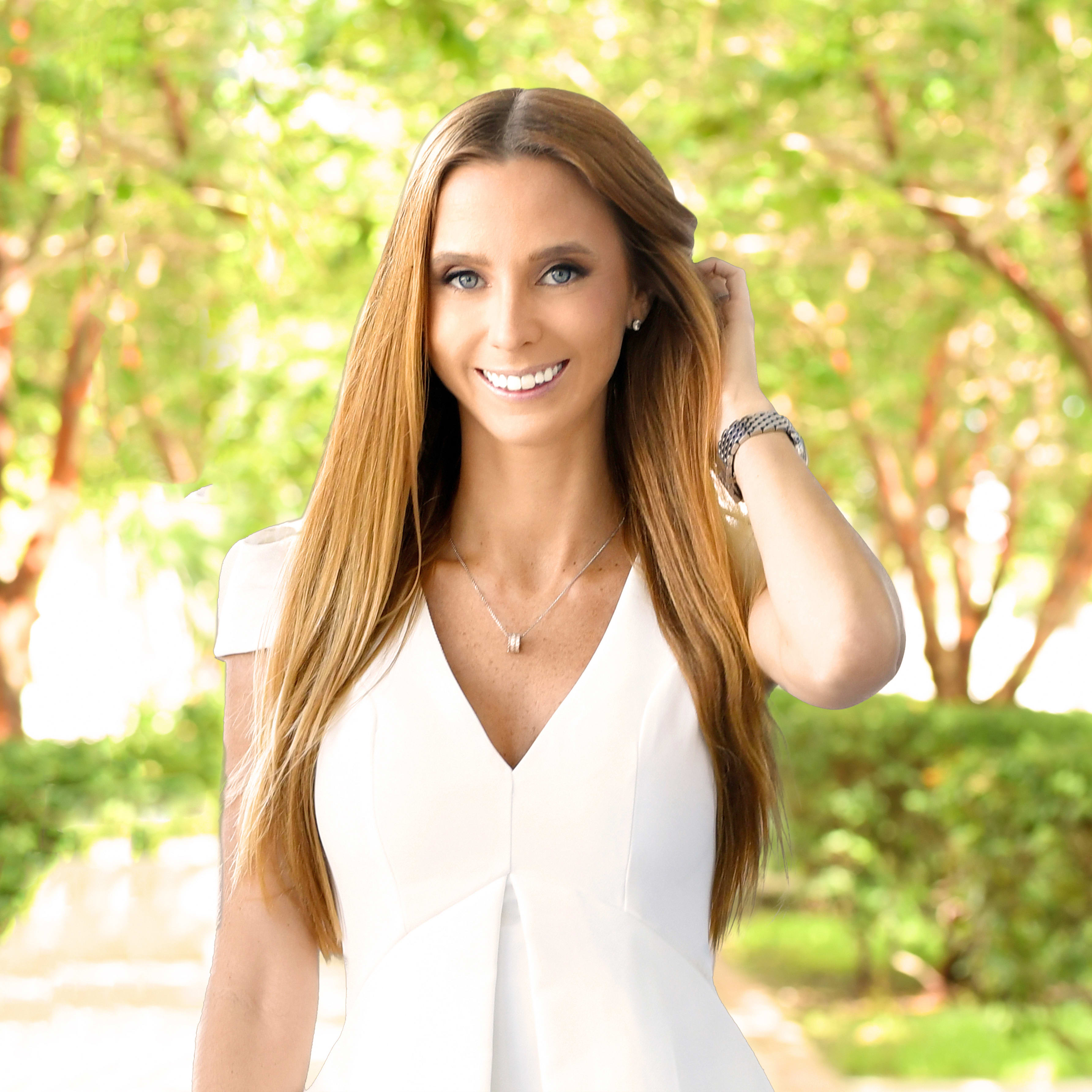 Luxury Estates Agent
561.677.9566
tricia.bernstein@compass.com

With over a decade of award-winning sales and marketing experience, Tricia believes in providing impeccable service and delivering results that exceed her clients' expectations. Known for her uncanny ability to connect with different personalities; Tricia uses a creative approach to dealmaking that has proven invaluable in navigating successful transactions.
Originally from New York, Tricia is proud to call Fort Lauderdale home. Over the past 4 years, Tricia has made a name for herself in development and real estate investment in South Florida. She has led the design, sales, and marketing of over 50 successful projects across the Tri-County area; and has developed a penchant for selling properties prior to the completion of construction. Tricia looks to her experience as an owner-developer to leverage her knowledge of development, architecture, and marketing to outperform for her clients.

Prior to her experience in development, Tricia spent 6 years as the VP of Sales and Marketing at Gooten, a venture-backed technology company that has been awarded as one of America's fastest-growing companies in the Inc 5000. She is proud of the team of 60 she built during her time at Gooten while building annual revenues to over $10 million. Tricia brings her positivity, creativity, and scrappy ingenuity that drove the startup's success to all of her endeavors.

Holding degrees in international business and marketing, Tricia prides herself on being an avid storyteller. Utilizing a designer's eye and a brick and block appreciation for architectural construction, Tricia carefully crafts the perfect story for every property to drive the narrative from open house to successful close.

When she's not representing clients in real estate, you'll find Tricia at her pool with her husband and their Cavapoo, hosting dinner parties and events, playing tennis, seeking out great coffee and wine, traveling, and voraciously reading to quell her newest curiosity.
Selling or Buying?
We would be honored to be your guide! We value genuine relationships and promise to work relentlessly to help you achieve your next big dream.